WEB PAGES | MOBILE APPS | SOFTWARES
What do you get?
improved user experience and interface, intuitiveness and visual of web pages, mobile apps and softwares,
increased turnover,
better conversion and impulsiveness,
competitive advantage.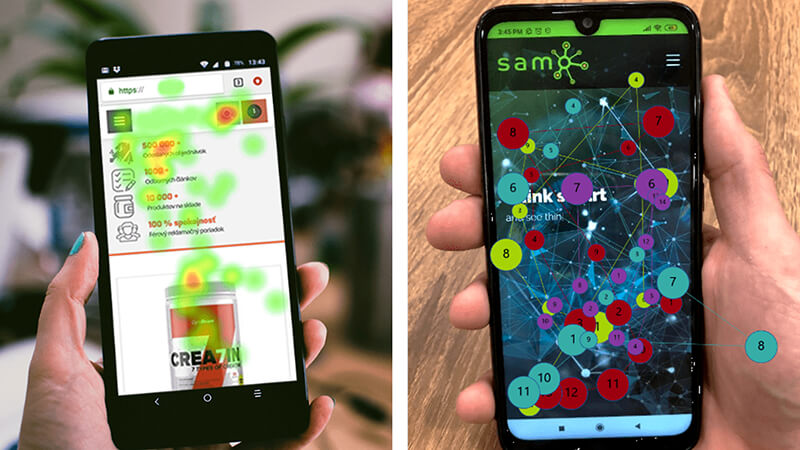 How do we do it?
based on real data by measuring emotional response and visual attention of your customers compared to traditional research tools.
When to do it?
in the development/draft phase of a web page, app or software,
in the implementation/launch/real use phase