References
What our satisfied customers said about us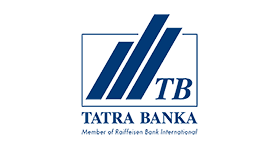 We at Tatra banka have only started cooperation with SAMO Europe recently, but based on the first research we have already realized what a great added value their new technology has for us. Not only does it show us where the client is looking and in what order when testing apps, but also how the particular information is relevant for the tested application, and especially how the client feels about them. For Tatra banka, it is extremely important that all apps, products and services for clients are easy to understand, user friendly, and that the client enjoys using them and will return to them. Thanks to the technology from Samo Europe, we are able to provide our clients with solutions that will make life easier for their clients and will actively use them and recommend them to their friends and acquaintances.
Katarína Bezová
R & D specialist - senior, Tatra banka, a. s., Tatra banka, a. s.
For our bank, Slovenská sporiteľňa, SAMO Europe has carried out an Eye tracking test of the "George GO – Loan Mobile Application". We wanted to find out the visual attention of the respondents in different parts of the application when requesting an online loan. We consider both the outputs and interpretations as high quality and especially beneficial. During the research we found things that confirmed to us that our work on the app was meaningful.
.
Simona Gorošová
Senior Digital Sales Specialist, Slovenská sporiteľňa, a.s., Slovenská sporiteľňa, a.s.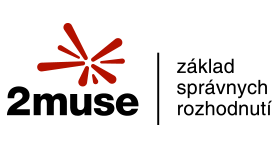 We were very satisfied with the survey conducted in our 3 Protetika stores. We highly recommend SAMO Europe to companies wanting to take their business to the next quality level. They have monitored the movement of customers, their emotions and reactions, the distribution of goods, the influence of environmental factors, the number of stops, etc., a complex research completed including a report with recommendations. Using a patented technology – a special shopping vest, as well as biometric and neuroimaging technologies, we have been given data that other companies have not been able to provide us and are very important to us not only now but also in the near future.
Stanislava Púčková
Project manager, 2muse, s. r. o., 2muse, s. r. o.
We were extremely satisfied with the research results for our company N-Motor. A professional and friendly approach was a guarantee of quality that we expected from the research. The results helped us improve sales and make the environment more enjoyable for our clients in our showrooms.
PaedDr. Ondrej Šulaj
managing director, N-Motor, s. r. o., N-Motor s.r.o.
Collaboration with SAMO was interesting, enlightening, and we benefited from the data we would not get otherwise.
Ing. Ladislav Meszároš
managing director, Real-K, s. r. o., Real-K, s.r.o.